Day 2 at American Yacht Club's JSA Opti Champs!
Thanks again to Tricia Alcamo and everyone at American Yacht Club for this Day 2 Report from the JSA Opti Champs!
The second and final day of the 2019 JSA of LIS Opti Championship Regatta concluded a six race series in conditions that were again light and variable in the morning, with the much-anticipated Long Island Sound southerly filling in as the day progressed. Principal Race Officer Clemmie Everett took advantage of the full day offered in the Sailing Instructions in order to run three races the second day, allowing competitors the ability to drop their lowest score from the two-day regatta.  Sailors returned to shore at approx. 1700, and a raffle drawing and awards ceremony followed at 1800.
The following sailors were awarded the top prizes for the regatta:
Richard Sykes (Riverside Yacht Club), Robert Ulmer (Belle Haven Yacht Club), Glen Foster (American Yacht Club), Ian Lent (Black Rock Yacht Club), and Wyatt Singh-Tauber (American Yacht Club).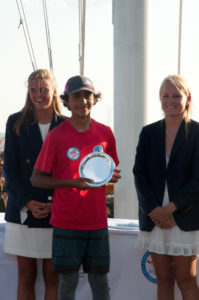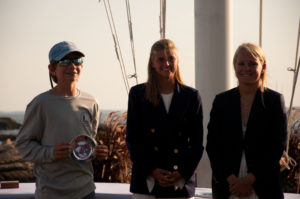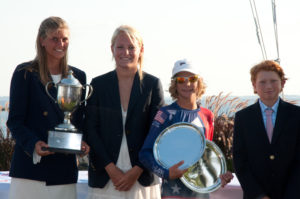 Top 3 girls were: 
Helena Borcherding (Riverside Yacht Club), Callie Hammond (Larchmont Yacht Club), and Elouise Tuypens (American Yacht Club). 
The full results can be viewed here: https://theclubspot.com/regatta/ky4RuFDWZm/results 
The sportsmanship award was given to Tucker Kirkpatrick of Black Rock Yacht Club, who caught the attention of both the Race Committee and his fellow competitors for his positive attitude on the water.
The event organizers would like to thank the American Yacht Club Flag Officers and Race Committee as well as the Club staff and volunteers for Safety & Rescue and the Protest Committee for ensuring that the event was a success both on the water and off!