Day 1 at American Yacht Club's JSA Opti Champs!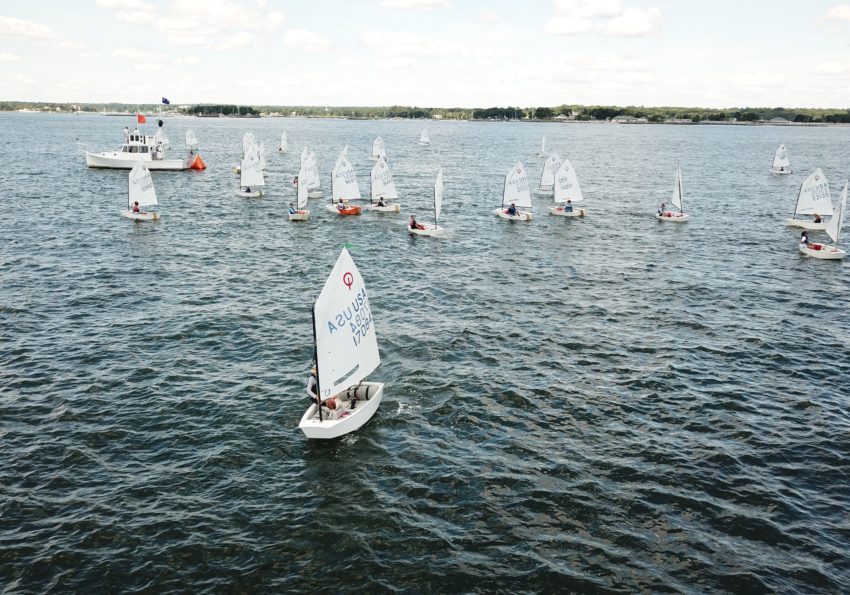 Thanks to Tricia Alcamo and everyone at American Yacht Club for this Day 1 Report from the JSA Opti Champs!
Day 1 of the JSA LIS Opti Champs is in the books!  119 sailors and their instructors from 22 clubs arrived bright and early at American Yacht Club this morning, ready for some great racing.  After instructor and competitor briefings led by PRO Clemmie Everett and AYC Sailing Director Kevin Broome, the sailors left the dock at 1030.  The light air of the first race was challenging for all, and everyone was glad to see the breeze fill in as the day went on, with races two and three in a steady 10-12 knots of breeze.  Results are at https://theclubspot.com/regatta/ky4RuFDWZm/results
Competitors and their coaches came in around 1700, and all were treated to a buffet dinner on the front lawn of American Yacht Club, with views of the Long Island Sound and the New York City skyline in the distance.
We're looking forward to another great day of racing tomorrow!
Photo Credits go to: Tim Van Biesen (drone shots) and Tricia Alcamo (ashore shots)