New JSA of LIS Summer Media Coordinator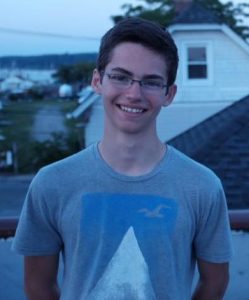 My name is Adrien Lepleux, and this summer I am excited to be joining JSA of LIS as the Media Coordinator. I hope to feature activities and events from each of the JSA's member sailing programs during the summer on this website (www.jsalis.org), as well as on social media platforms such as Facebook, Instagram, and Twitter.
I am very interested in film and photography, and combining my interest for sailing and these creative hobbies is crucial to me. This summer, I will be integrating these elements, by working on the presence of the JSA on different social media platforms, its website, as well as by regularly making short films on the various regattas and other events.
Here is a short description of my sailing background. I started sailing at a young age in La Trinité-Sur-Mer, France. There, I learned the ropes of dinghy sailing. But my taste for speed and technicality quickly brought me to spend some time in the different French catamaran and skiff classes. I also had the opportunity to spend extensive time on the Grand Surprise, a 30 ft. one design class popular in Brittany, which gave me a good insight on keelboat racing. I then moved from France to New York City in September of 2014, and had the opportunity to become involved with Oakcliff Sailing in Oyster Bay, NY. This allowed me to obtain some experience in different Olympic classes (49er and Nacra 17) as well as to pursue my progression in keelboat sailing.
It is important for us that your sailing program gets featured on JSA's social media platforms. As the Media Coordinator I can provide guidance to you and help create content about your sailing program. In order for me to effectively represent your junior program, I seek your help in gathering information about the activities of your junior sailors. This can be as simple as sending a picture or video with a brief statement, perhaps an idea for an article.
I look forward to the next two months working with you. Please feel free to contact me at news@jsalis.org if you have any ideas for articles, or feedback regarding previous articles.