Enhance Sailing Programs with a Powerboat Instructor Course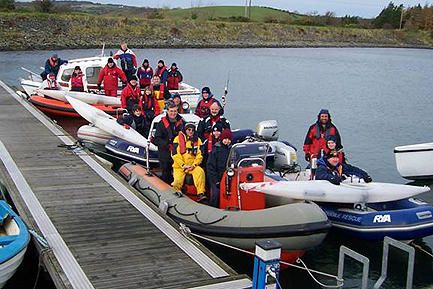 US Powerboating has scheduled a three-day Powerboat Instructor certification course on November 1-3 (Fri-Sun). The course will be taught by Rob Crafa at SUNY Maritime College, Bronx NY. View the details and register at the US Powerboating site.
Think about how your club could benefit by having a waterfront staff person or a volunteer club member trained as a certified Safe Powerboat Handling instructor. Your club's own powerboat instructor would then be available to give Safe Powerboat Handling courses at your site to students who may be teenage sailors and their parents, summer sailing program instructors, waterfront staff and race committee support volunteers. A discussion about these benefits using powerboat training examples from American YC and YMCA Camp Sea Gull may be viewed at this link.
Note: Completion of the Safe Powerboat Handling student course is a prerequisite for this instructor training course. If you need the SPH student course, contact the Waterfront Office to discuss options – they expect to schedule a one day Accelerated SPH course on Thursday October 31. (waterfront@sunymaritime.edu or 718-409-2447 ).