JSA LIS Preseason Clinic 2021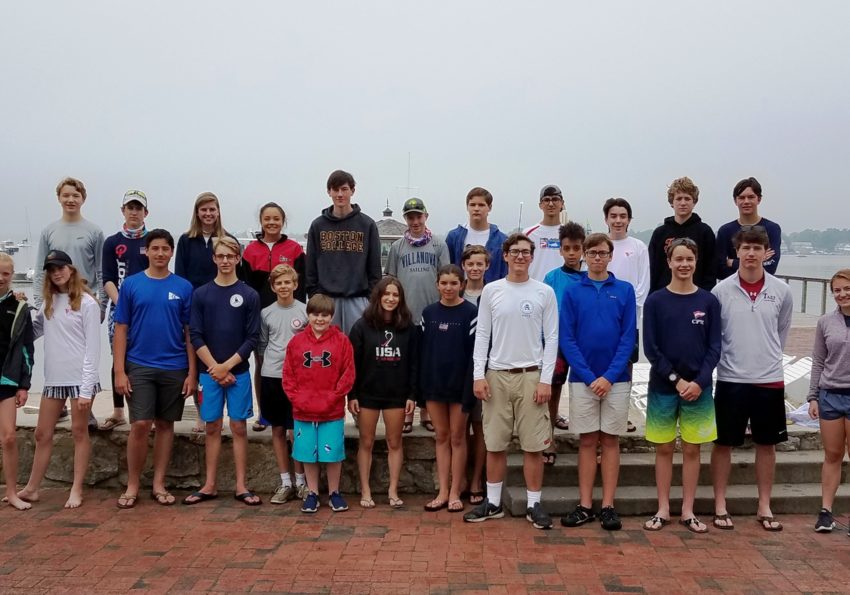 Sailors enhanced their skills during a prior clinic
The JSA of LIS Preseason Clinic for Club 420s, Fevas and Lasers (Standard/Radial/4.7) was held at Stamford Yacht Club for two days on Saturday June 12 and Sunday June 13, 2021.
The clinic had sections for sailors who were:
– Developing their skills after moving to Club 420s, Fevas and Lasers from other boat types
– Preparing to compete at regattas early this summer
– Striving to succeed at JSA's Club 420, Feva and Laser champs in August
The Oyster Bay Sailing Foundation and the JSA of LIS have been teaming up for over twenty years to sponsor this clinic to prepare sailors for the summer season and beyond. Programming consisted of conditioning, on-the-water drills, and interactive discussions about boat speed, tactics, and rules. The JSA recruited a great group of coaches who brought their enthusiasm, knowledge, and racing experience to lead this year's clinic.
Meet the Coaches – leading the clinic were four experienced coaches: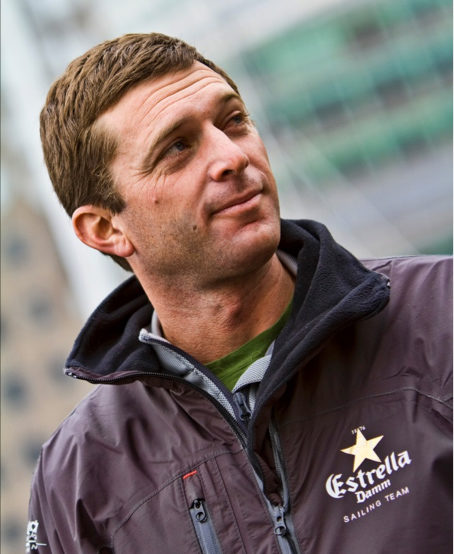 – Stan Schreyer, head coach of the Boston University sailing team. As a BU senior Stan helped win the 1999 Inter-Collegiate Sailing Association national championship. Stan was also named All-American Skipper and College Sailing Sportsman of the Year. He coaches his sailors on boat handling, strength training, racing tactics, and understanding wind patterns. Stan has coached the Danish Olympic Sailing Team for the Laser Radials, sailed in the Extreme 40 Grand Prix circuit from 2005-2008 and was a member of the US Sailing Team from 2002-2004.
–Brendan Feeney, assistant coach at the United States Merchant Marine Academy, Kings Point, since August 2020. Previously, Brendan was assistant coach at Eckerd College. Here he led them to their Match Race Conference Championship, paired with a top 10 finish at the 2019 ICSA Match Race Nationals. He led USF to 3 National Final Coed Dinghy appearances, including 2 Top-12 finishes. In 2019, he was selected to the United States Etchells youth team. Brendan also did a short stint in the 470 Olympics Class placing 2nd at the 2016 470 US Nationals, as well as finishing 3rd in the US Team at the 2017 ISAF World Sailing Miami (US Sailing Team Selection Trials).
– Henry Millette, head coach for Indian Harbor Yacht Club, school year sailing director for Venice Youth Boating and head coach for the Greenwich High School varsity sailing team. He has led the GHS Sailing Team to a top finish at the 2019 New England Schools Sailing Association Team Racing Championship, as well as coaching the top blue fleet sailor for the JSA Optimist Season Trophy in 2019. Henry served as a coach at the first US Feva National Team Development clinic in 2019 and has coached 3 of the 4 Feva North American Championships that have been held to date.
– Bailey Carter, 2019 graduate of Hobart & William Smith Colleges. Growing up, she sailed Laser 4.7s in the Tampa bay, Florida area and finished 3rd at the North Americans in 2013. While at HWS, Bailey earned All-MAISA honors all four years and was named MAISA Women's Sailor of the Year in her junior and senior years. Bailey has coached a wide variety of skill levels and ages from young children to adults in a variety of different boats including Optimists, Lasers and 420s. She has also served as the Head instructor and the Assistant Director at the Chautauqua Institution Sailing Center, NY and was a two time all American.