JSA of LIS 2023 Annual Meeting, October 16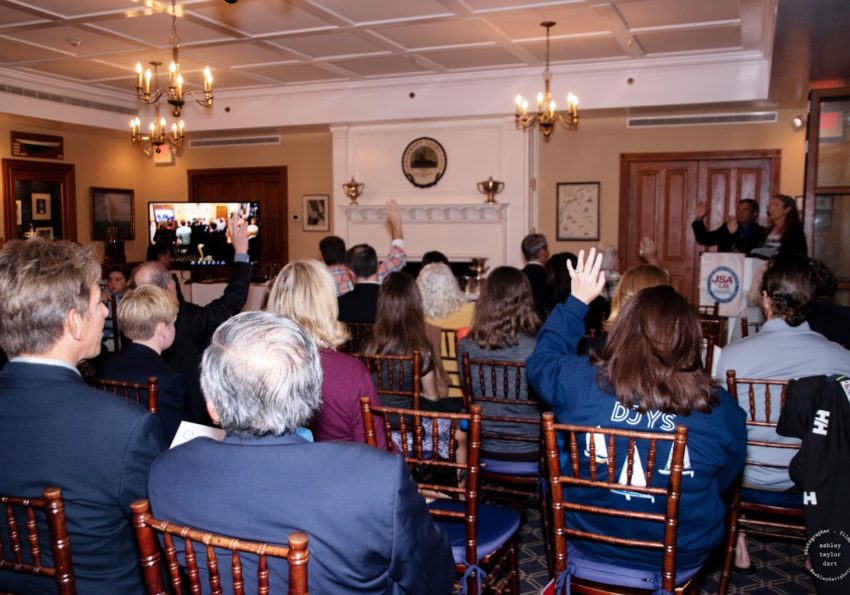 A large audience attended in-person at Larchmont Yacht Club during the 2022 meeting
The Annual General Meeting for the JSA of LIS will be held on Monday evening October 16, 2023, from 7:00 – 9:00 pm, at Larchmont Yacht Club in the main clubhouse, with virtual participation available via Zoom video. The agenda for the meeting may be viewed at this link.
This is the annual meeting for the representatives of JSA member junior sailing programs. The meeting is an opportunity for program leaders to discuss summer 2023 and plan for 2024. The JSA board is actively interested in your thoughts and ideas and wants to encourage new topics / issues to be brought to the forefront.
In addition, the annual JSA board election will be held and the special awards, season series trophies and big boat regatta prizes will be presented.
We encourage attendance by junior committee members, event organizers, race organizers, parent volunteers, sailing directors, head instructors, and others who represent each JSA member organization.
To assure sufficient seating, please register individually for the meeting, suggest topics for the discussion and indicate if you will attend in person or via Zoom video by using this Zoom link http://bit.ly/JSA23AGM