Skill Up Digital Instruction Platform – Program Leader Benefits
In preparation for the Skill Up Digital Instruction webinar on Oct 21 at 7 pm ET that will be hosted by John Pearce, US Sailing Youth Director, we asked a junior program leader to describe how Skill Up enhances the effectiveness of sailing-skills instruction through its mobile app for instructors and students, and a web dashboard for program directors.
Join the webinar to learn how your own junior sailing program may benefit from Skill Up; register in advance on Zoom.
The New York Athletic Club in Pelham NY has been using Skill Up during the past two years. NYAC's junior sailing program leader, Alex Helfand, said, "As program chair, Skill Up allowed me to monitor the progress and attendance of our sailors by session, and this past season by pod. Skill Up also provided insight into staff effectiveness. When I saw differences in progress, I could ask questions and advise on changes that might be needed.
A valuable feature of Skill Up is the online record of each sailor's skills that will allow my staff and me to properly place each returning sailor at the start of next year's sailing season.
Skill Up also provides a means of communicating with parents by sending periodic emails on their own sailor's development."
Alex provided these screen images from the Skill Up mobile app to illustrate class roster and attendance, with skills assessment and progression.
Example of a class pod roster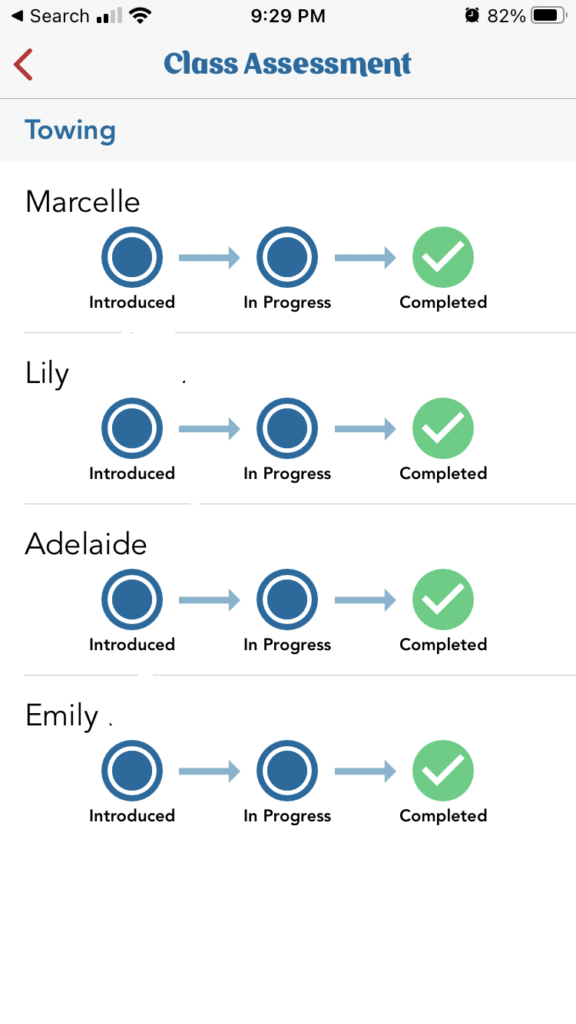 Example of class skill assessment
Example of attendance record