Roster Registration and Parent Waiver System is Operational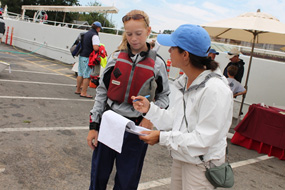 We are pleased to announce that the JSA Roster Registration and Parent Waiver System is operational for 2020.
Details are available on the Roster Registration page on the JSA web site at http://jsalis.org/parents/roster-registration
Parents may use that web page to connect with JSA's Registration and Waiver platform on The Clubspot system where they may update last year's sailors or register new sailors. We ask each JSA member club's summer sailing program to direct their parents to that Roster Registration page web page, either by emailing the above link to parents or embedding the link in the club's summer program registration system.
Program Directors at each JSA member club will be able to monitor the status of the roster registrations made by their club's parents through a dashboard on The Clubspot system.
Contact Us: If you have questions about the JSA Roster Registration system, please contact Bob Whittredge and Sheelagh Thompson by using this special email: roster@jsalis.org