JSA LIS Event Management Workshop 2021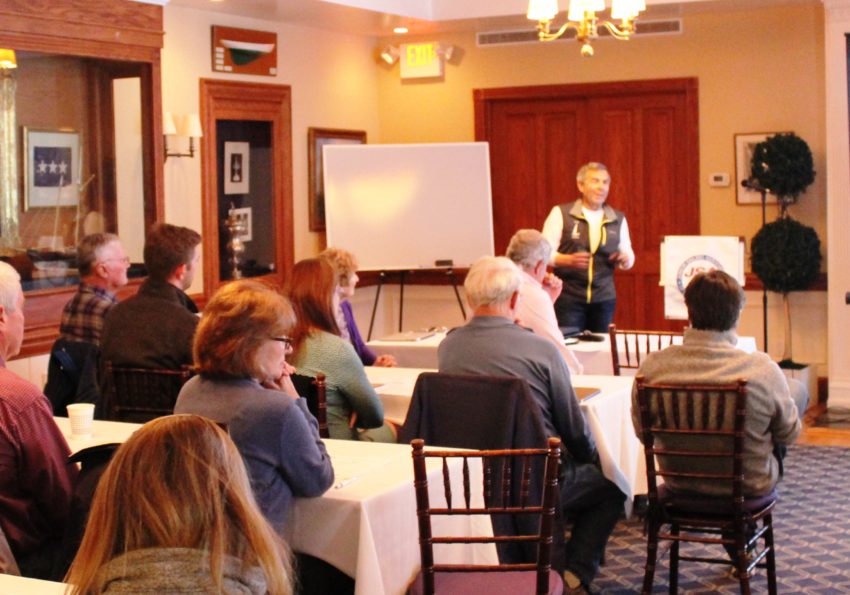 Unlike the 2019 edition displayed above, the 2021 JSA of LIS Event Management Workshop was held online May 18, from 7 – 9:15 PM.
The resources from this workshop, including video / audio recording and slides, may be accessed on this resource page.
Regatta chairs, race officers, regatta committee members/volunteers, sailing and program directors were all welcome. Each club that plans to host a regatta this summer (or thinking of hosting one in the future) benefited from having its representative(s) attend.
This year's workshop featured a special presentation by Dave Perry, who discussed changes in the 2021-2024 Racing Rules of Sailing that impact event management and race officials, from the start to the finish, and the protests that follow. Dave is well known for his enthusiastic and engaging teaching style, as well as highly respected for his deep knowledge of the rules for our sport.
During the first hour of the workshop, we reviewed the procedure for updating JSA templates for the Notice of Race and Sailing Instructions that were updated for the racing rule changes; reviewed the JSA event calendar for the regatta schedule; learned how youth regattas can become Clean Regattas; and had open discussion about how event hosts may adjust their regatta formats to the rapidly changing guidance about COVID-19.