American Yacht Club hosted its annual Opti Area B Regatta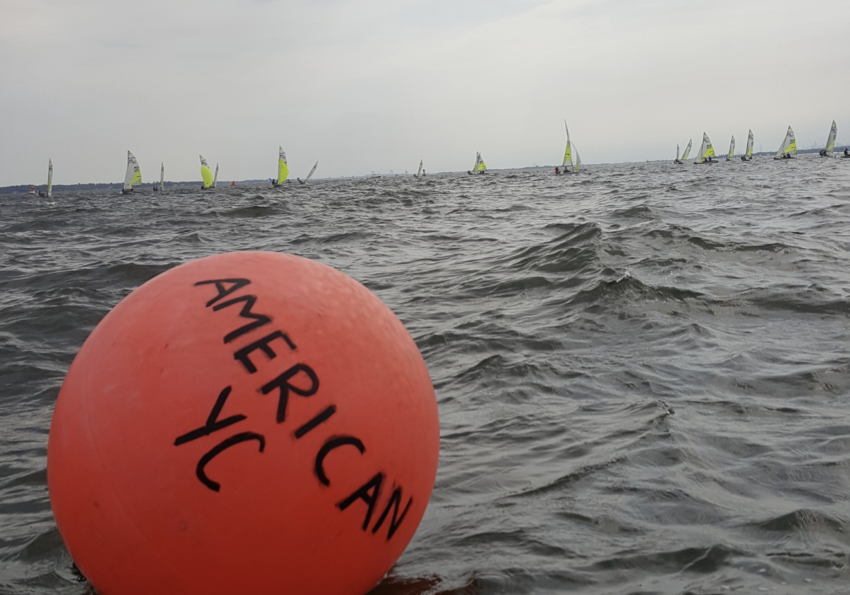 Special thanks to Alex Kirchgaesser and the team at American Yacht Club for this Regatta Report! If you have photos from the event that you would like to share, please send them to news@jsalis.org 
On Saturday July 27th,  Optimist regatta for JSA Area B. Despite overlapping with USODA nationals, there was a solid turnout of 68 boats, with 41 between the red and blue fleets and 27 in the white fleet. The day was a scorcher and as is often the case on Long Island Sound the race committee was forced to enter postponement in light of no breeze. However, after a brief wait ashore, the wind gods began to show some life and the fleet headed out to the racing area right off Milton Point.    
Sure enough, a steady breeze filled in from the south, building to a picturesque 10 knots at its peak. Eager to get off some races in a rare display of good wind, the race committee set a triangle course and quickly got underway with a sequence for the red and blue fleet. Current proved difficult at the outset leading to a few general recalls before PRO Clemmie Everett raised the I flag to keep the fleet at bay. From that point on it was smooth sailing and both fleets were able to get off two races.  
Unfortunately, a storm came racing up the sound and cut the day short just before the race committee was set to began a third race. With the help of the coaches, Jr AYC club staff and safety boats, all of the sailors were able to make it to shore quickly and safely. Despite the sight of large black clouds and lighting and the sound of thunder, the storm never actually hit American, making for a pleasant afternoon and awards ceremony. We hope everyone had fun at the event and we look forward to see all of the Opti sailors again at the Belle Haven Area B regatta on August 5.