2019 Storm Trysail Safety at Sea at Larchmont Yacht Club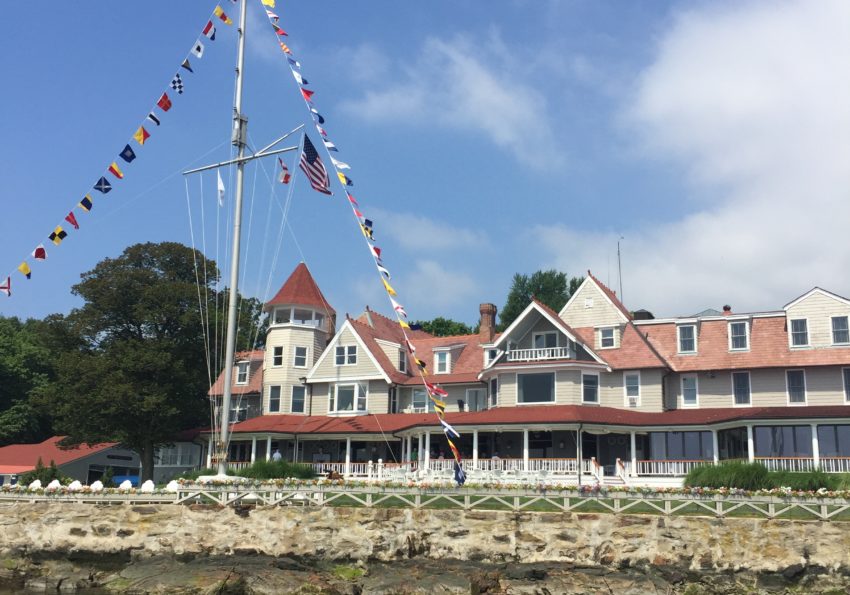 On July 19th, Larchmont Yacht Club hosted the annual Storm Trysail Foundation Safety at Sea Seminar. Junior sailors across Long Island Sound came to the event in high hopes of gaining big boat safety experien
ce for future regattas and personal benefit. The seminar was broken up into two instructional tracks: Level 100 Hands-On for new participants and Level 200 Advanced available only to sailors who had previously attended a Level 100 seminar.
For the Level 100 class, the new sailors had the privilege of attending four informative seminars in the morning before they were able to go to the water in the afternoon for some more hands-on learning. As the Level 100 class was broken up into two groups, one of the first seminars they attended was a briefing by three US Coast Guard officers about Search and Rescue. The junior sailors were very intrigued by what the Coast guard officers had to say about their general lifestyle
in the Coast Guard, as well as the procedures they go through for a Search and Rescue. With a little time left at the end, the junior sailors were able to ask a few personal questions regarding the type of boats the officers operate, as well as some intense search and rescue stories.
After this seminar, the Level 100 class attended a Man Overboard seminar inside the main clubhouse, where the junior sailors watched a video on how to return and recover a man overboard. For the Level 100 class, this lesson was very informative, and they were surprised about the intricate maneuvering it took to successfully perform a correct man overboard procedure. Following this seminar, the junior sailors grouped back together in the Pandemonium pavilion to watch a presentation about awareness and weather, followed by a dockside demo on safety procedures. As these demos concluded, the morning session of the seminar did as well, so the Level 100 class had a quick lunch break and then joined the Level 200 class out on the water. As the morning session was going on for the Level 100 class, the Level 200 class had been busy performing drills at a more advanced pace.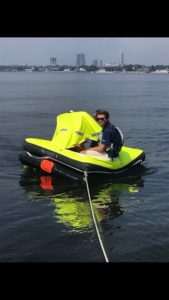 All in all, the Safety at Sea seminar hosted at Larchmont Yacht Club was a success. The junior sailors were grateful to experience such knowledgeable demonstrations by great instructors provided by the Storm Trysail Foundation. As the day of learning concluded around 5:00 PM, the junior sailors headed back to land for a pizza party with a debriefing.