Guidance for Youth Camps in 2021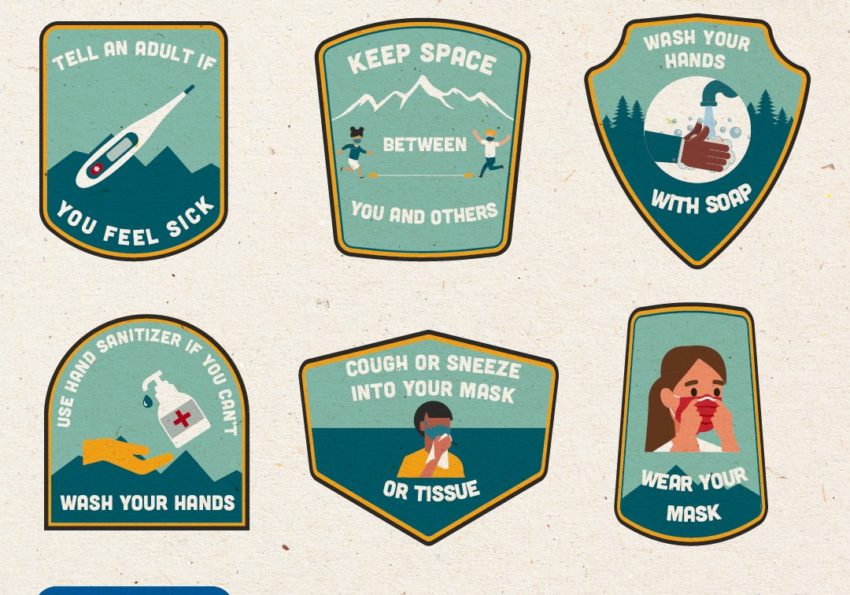 Children going to camp this summer can be within three feet of peers in the same-group settings, but they must wear masks at all times, federal health officials say. The only times children should remove their masks is when they are swimming, napping, eating or drinking and seated at least six feet apart for meals, snacks and water breaks.
Anyone working at a camp who is 16 or older is "strongly encouraged" to get vaccinated "as soon as the opportunity is available," health officials said. But immunized individuals must still wear masks around children, who are not eligible for vaccination yet, and stay six feet away from them. Children should also stay six feet away from children in other groups.
The Centers for Disease Control and Prevention issued the updated guidance for summer camp operators in late-April, just weeks before many camps resume operations in mid-May 2021.
A theme that runs throughout the updated guidance is the emphasis on conducting as many activities as possible outdoors, where the risk of infection in considered much lower than indoors. When activities must be brought indoors, spaces should be well-ventilated and windows should be kept open (windows should also be open on camp buses and vans), the C.D.C. said.
Wearing a mask is a critical piece of the prevention effort, even as federal health officials are weighing whether to lessen that restriction for the outdoors especially among people who are fully vaccinated.
Campers and staff members should be screened for Covid symptoms upon arrival at camps, and screening tests should be conducted if there is substantial community transmission in the area. Daily symptom checks should also be carried out to monitor for possible illness, the advice says.
This info was copied from the NY Times' helpful reporting about this topic.