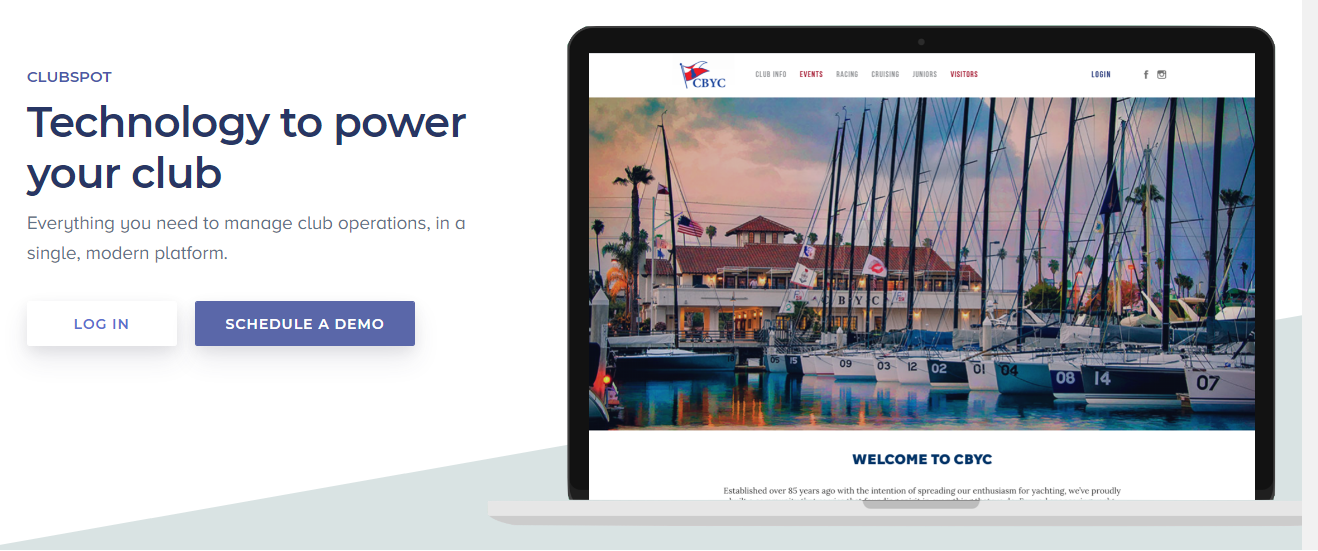 Tucker Hersam, Head of Partnerships at TheClubspot.com hosted a virtual meeting on October 15, 2020 to demonstrate how the Clubspot platform enables junior program leaders to consolidate functions like these: Online registration, Automated waitlists, Flexible entry fees, discounts, & refunds, E-signatures for waivers, Payment tools, Flexible communications, Regatta entry management, JSA membership validation, and Administrator dashboard for activity class management.  
About one quarter of JSA member programs have independently subscribed to such enhanced activity management features on Clubspot, which extend the standard features available to all JSA members for roster- and regatta-management. And some clubs are using the platform for many other junior activities, like kiddy camps, swimming, tennis, etc.
Here are some resources from the October meeting, and other background resources about Clubspot.
• View the Oct 15 meeting video recording https://bit.ly/2ItV2LM
• View the enhanced activity management feature descriptions at https://theclubspot.com 
• Contact Tucker Hersam with questions by emailing tucker@theclubspot.com
If your club has been using any of the enhanced activity management features on Clubspot, email the JSA Office to let us know about your experience.